About Vicky Lee, Life Coach
I help individuals and corporate teams build a visual map of their challenges. The results are personal transformation, increased profits and improved relationships.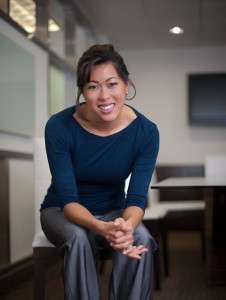 Why talk to me?
After the first few minutes of talking with me, you will probably be astounded at how well I know you. You'll suddenly have realizations, eye-opening clarity.
I've spent my whole life with this ability to see inside someone's soul. Your soul is the same thing as your personal power. When you feel deeply inspired, ultimate self-confidence, at your peak performance— this is when you are living in pure alignment with your soul.
You can see then, why I tend to attract high-powered, high-profile individuals such as CEO's, serial entrepreneurs and those who have a lot at stake. Their success will make or break them. Often times, it does both. These are the kind of folks who gravitate to me.
Have you ever searched your whole life for something? Maybe it's true love, maybe it's your big break to be named partner at your firm, maybe it's funding for a new business venture or to be declared cancer-free? That's the moment! That feeling, that surge of power… when you get it.
I see that moment often in my coaching practice. I see people "get it!" And it's like witnessing someone discover their soul, their true love, their highest self or fulfill their maximum potential. To me, it's powerful. It's the reason why I was born.
How did I become your coach?
When I was 13, an angel landed on my windowsill. I was blinded with a soft white light while praying. God or the angel? Someone from up above whispered inside my heart. I knew who I was. I help people succeed.
For the next 22 years, I studied theology, religion and trained with a Native Indian shaman, Brazilian miracle healers, New Age spiritual leaders and lived in and out of monasteries as well as with a family of old Hawaiian taro farmers learning their sacred ways of life.
While farming knee-deep in mud on the north shore of Kaua'i, I realized that it was time to fulfill my calling. All my life, I had been hand-plucked by the best to train with the best.
Why am I your coach?
I know suffering. I understand how and when the body breaks, the heart breaks, the mind breaks and when the soul lays down to be broken. The worst suffering is not fulfilling your highest calling in life. Not becoming the best you! Not being a total and complete success in every possible way. Because you were born to succeed! I know that more than you can realize. Because when you present your problem, dream or goal to me— God shows me a blueprint of your soul.
I can see exactly what's holding you back, why you can't get through this particular challenge, who's supporting you and the resources you're not leveraging. I help you build what I call a "vision map." It shows you everything, crystal clear.
Every soul is sacred, powerful, chosen. I know this because I've seen and worked with several hundreds of souls upclose and personal. I compare my coaching to being a surgeon. A doctor doesn't know if the patient on the operating table is a king, a CEO, a plumber or a sales person. All he knows is their body. Likewise, all I know is your soul. It makes no difference how the world chooses to label you.
How will I help you?
I've developed and refined a proven methodology I use in my private practice, New Age classrooms and in corporate boardrooms. It's called, "Vision Mapping." It's your roadmap to your ideal life.
You can build a vision map of anything that you want—- an abundant lifestyle, romance, a healthy body, a fulfilling career. The first step is similar to the conventional vision boards you see on Oprah and The Secret. Name something that you want. Visualize it.
When you work with me, from there on…. everything else is different. The real reason you're not living the dream life pictured on your vision board will quickly surface. You get your first "Aha!" right away. We keep going further and further, past all of your "Aha!" moments… until you come to a personal breakthrough or what I call "cracking your code." Then, we build a detailed game plan with concrete next steps for you.
Our follow-up coaching sessions focus on making sure you're executing the personal breakthroughs outlined on your vision map, correctly. Naturally, you will want to build more vision maps for other areas of your life. You will have a powerful tool that you can use over and over again, that always works for you.
My goal is to make you the best that you can be! Better than me!!! Do you know why? So that you and I can co-create massive projects full of abundance that better humanity on a larger scale. 
What are you waiting for? Start living your best life! The journey of success is a long road, full of surprises and meaningful challenges. It never ends. The sooner you start, the sooner you realize that you were meant to be feel, do, have and be MORE.
What is my formal education?
In 2016, I was named a Dean's Fellow at Harvard Divinity School. Currently, I am in the 5 year process to become an ordained minister in the African Episcopal Methodist (AME) Church, where I am a licensed preacher. In 2012, I was certified in Advanced Career Transitions Strategies from Brandman University in Irvine, Ca. In 1996, I received a B.A. with honors from U.C. Berkeley with a major in Rhetoric and minor in Asian American Studies.
I have had over 5,000 workshop participants and 500 private individual and corporate clients from 15 countries. My Youtube channel has 600K views. I've been interviewed on dozens of radio stations, featured in Success Magazine, host a Huffington Post blog, published by Narrative Magazine and W.W. Norton, and presented at over 30 organizations, nonprofits and colleges.
Next: How will I feel during the coaching process?