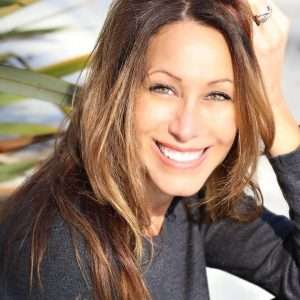 I had the most amazing vision session with Vicky Lee on March 9th 2015.
At the time, I was resistant to even have a session since I was so stressed out and feeling like I just wanted to deal with things on my own. My business was falling apart and I lost ALL my clients at once. I became so desperate that I started looking into jobs that were far below my experience level (including interviewing with people who told me I was over qualified and therefore felt I was not right for the positions).
On March 9th, I was at the end of my rope so decided to give Vicky a chance since nothing else seemed to be working for me. She took me through an emotional healing session because she said that my emotions were the biggest block to my finances, right now.
During my session, Vicky took me through a guided meditation. I was awake yet felt so relaxed, that I went into a kind of dream state. While in this state of complete relaxation, I had an "aha" moment. A vision appeared to me. A wise old Indian man gave me a "rainbow key" and told me to go on vacation. I was told to not freak out and to stay joyful. I needed to not judge opportunities that seemed gray because underneath my judgment was really a golden opportunity. I was told that an "arrow head of good clients" that I really wanted would flow through a funnel of opportunity. All I needed to do was to stay joyful and hold onto my rainbow key. I was also advised to take a vacation to somewhere green with sand and ocean.
At this time, I did not think a vacation was even a possibility. I spoke to Vicky a couple times and she reminded me to hold onto my rainbow key (I appreciated her reminding me and figured it would be good to focus on joyful thoughts).
Fast Forward, On April 21st I went to Kauai (the Garden Island) as a surprise birthday gift vacation from my husband. While on the Garden Island surrounded by green gardens, sand and blue water I was given four GREAT new clients with projects that I love. I got call after call from clients ready to work with me.
All I have to say, is that we all need a little help and Vicky Lee is able to see your path clearly and help you to acquire the tools necessary to TRANSFORM your life in ONE SESSION.
Gina Waggener
Executive Director/ OCEventSolutions
www.oceventsolutions.com
Gina Waggener has over 10 years experience in event production for non-profit organizations and fundraising for various causes. She is known locally for her ability to increase public appeal and awareness by creating events that amplify the message, attract media attention and is well connected within the Orange County market.
Comments
comments